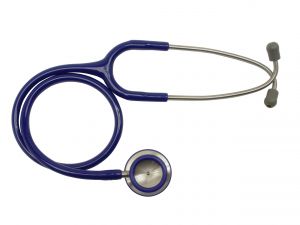 Should a medical service provider have its own in-house medical transcription team or does it actually make sense to outsource such important work to another agency? Creating an in-house team may seem like an enticing and profitable idea, but you're likely to get better and more professional results when a transcriptionist agency is hired to do the job.
Here are a few other ways in which outsourcing transcription work to a reputed agency helps you reduce your expenses:
No expensive investment required: Transcriptionists work with a number of equipment such as foot pedals and headsets, which also need to be maintained on a regular basis. In addition, reference books and the appropriate software packages also need to be purchased. Besides the investment in basic equipment, maintaining an in-house team is also expensive. Outsourcing your transcription work helps in reducing such overheads and simultaneously, allows the team to focus on more important matters at hand.
Agencies meet deadlines faster: Outsourcing your transcription needs ensures that you not only get professional work done at an optimum cost but also that error-free transcripts reach you before your fixed deadline. While an in-house team may be unable to guarantee a quick turnaround due to other responsibilities, transcription agencies work efficiently so as to ensure that a transcript reaches a client at the earliest.
More benefits: Transcription agencies work with excellent management systems that help in streamlining the work and enables better documentation of records as well. Care is taken to make sure that any audio file you send is carefully archived for future references. Many agencies also carry a clause in their contract assuring customers that any data sent is kept confidential and is not misused or revealed under any circumstance.
EQ Trans has years of experience in handling transcription work for clients from the medical field across the UK. All you need to do is visit our website and upload your audio files directly. This helps to ensure that no time is wasted in sending files back and forth and at the same time ensuring complete confidentiality. If you have any other specifications to add, just let us know and we'll take care of the rest.