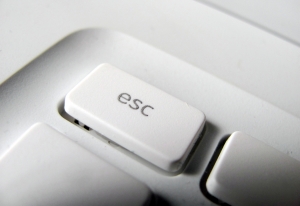 Let's take a look at a few software solutions that can make a transcriptionist's life easier :
Transcription software: There are plenty of great transcription software packages available for transcriptionists which offer plenty of great features. A few features to look out for in particular is the ability to play a number of digital audio file formats, easy compatibility with a foot pedal, keyboard hot keys, an advanced user interface and of course; compatibility with a plugged in headset. Some specific software brands also allow the user to play digital audio files using WAN and can also sync files easily from your mail inbox to your PC.
Encryption Software: Transcriptionists may be asked to encrypt transcripts for clients especially if they come from a medical background or if the data to be transcribed is of a sensitive nature. Software packages such as GearXport allow easy transfer of files in the background as well as encryption of outgoing transcripts and decryption of any incoming files. Files can be transferred easily through Lan, FTP or by e-mail. This kind of software is ideal for transcriptionists who do medical transcripts on a regular basis for clients.
Spelling Checkers: Transcriptionists tend to make spelling mistakes or typos while typing at a fast pace but the right software can help rectify such unintentional errors. For example, the Sylvan's Complete Medical Pharmaceutical Spell Check Dictionary has a word list that has been carefully compiled from medical references and other sources. This is very handy for transcriptionists while working on a medical transcript. The Spell Ex Legal Spell Checker is perfect while working on a legal manuscript because it has a comprehensive database of legal terms, phrases and acronyms which are very useful for transcriptionists.
Miscellaneous: Software such as Instant Text 7 Pro allows a transcriptionist to find the correct abbreviation codes for commonly used words and phrases. All that's needed is for a transcriptionist to type in the beginning letters of the abbreviation and a number of options open up automatically. This tool is very useful for transcription services providers who work on medical transcripts or who are specifically requested to add abbreviations to a transcript.