As an organization that handles hundreds of clients every day, is responsible for finding long-lasting solutions to problems and which also finds the time to organize monthly workshops; how do you stay on top of your business without losing your cool every day? Yes, we do agree that our global world has become much smaller and all it takes is a few seconds to send an all important mail, but wouldn't you agree if we said that the old ways are still the best for some things? For instance, doesn't it feel nice to receive a handwritten note from someone and in the same way; wouldn't it also be nice if you could have a copy of every email or word spoken during meetings- in your hands?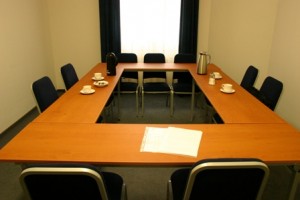 No, we're not suggesting that you take on the task of voice to word transcription yourself (after all, we're the experts!) but we do suggest that you consider the idea of maintaining business transcripts. The term 'Business Transcription' broadly encompasses most of the day to day activities that are the norm in all organizations. For instance, meetings(daily/weekly/monthly), 2-3 day meets, seminars, workshops, conferences, speeches, official functions, board meetings, interviews (one on one & focus) as well as customer calls would come in this category.
What our transcriptionists would do is to convert any such recordings to text verbatim, so that you know exactly what business activity took place on a specific day. And considering that you don't have to be concerned about virus attacks or servers crashing, over time you will find that business transcripts also make great reference points.
EQ Transcription Services has been in the business of serving clients across industries in the corporate sector for years. We'll be glad to help you with any of your transcription requirements and of course, your data will always be kept confidential. Visit our home site for more information and give us a call today!