Transcripts are a fantastic way to maintain records of interviews, discussions, seminars, training sessions and of other discourses. Unlike a pen drive which can store vast amounts of data but which is still susceptible to a sudden virus attack, a copy of a transcribed audio or video file is something you can refer to anytime you like. So what's holding you back from hiring a reputed transcription agency like ours to make your work life that much easier? Is it perhaps a concern that the jargon or terminology used in your field of work is something that not many transcriptionists may be comfortable with?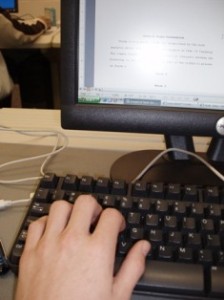 Let us lay your worries to rest.
Technical Transcription, which relies heavily on the use of specific technical terminology or jargon, is quite popular with organizations in the IT sector, market research agencies, public relations & advertising agencies as well as with firms in the healthcare sector. Technical transcription requires a thorough knowledge of the most commonly used terms, abbreviations and other language aspects that are best associated with these respective industries. A basic understanding of accents is also very helpful in this regard.
Many firms maintain audio and video recordings of any event held like of workshops, seminars, exhibitions, product launches and even of training sessions. However, getting such recordings transcribed could help in reaching a larger audience and in cases where transcripts are uploaded to websites; they can also enable better search-engine rankings. Even if better online visibility is not the motive, transcripts undoubtedly open the door to better communication and exchange of ideas.
At EQ Transcription Services, only transcriptionists who understand your field of business are allowed to transcribe your files. Besides helping to ensure that our quality of work is uncompromised, you get the satisfaction of knowing that your files are in the safest hands. And of course, all your data is kept confidential always. Give EQ Transcription a buzz today and we'll help you sort out all your transcription needs.