Advertisements and general marketing do our world a whole lot of good, but when you're swept by a wave of transcription agency ads all claiming to be the best, how do you make sense of it all? Statements like 'We're the best'. 'Call us for a free quote' and 'We have the shortest turnaround time' are just a few of the most commonly used phrases. Yes, do- it- yourself transcription software packages are today easily available on the Internet and if you don't want to pay for such software, then with a little bit of Googling, you will find plenty of those too. So, is it worth really outsourcing your transcription requirements to an external agency? Of course, especially when you calculate your savings at the end of it. You have successfully avoided paying a year's salary to a full time hired transcriptionist, you have also met all your deadlines with hours to spare and above all, you were handed error free transcripts too – all this and much more, for a low rate.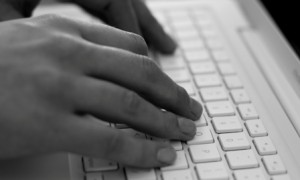 We understand that most potential clients do face a serious dilemma when hunting for the right transcription agency. We'll address the most common concerns in this two part article, which will act as a guide in enabling you to make a better decision:
Outsourcing from another country: The Internet is replete with many freelancers and part-time transcriptionists from other countries who take up projects and deliver transcripts within a pre-decided time frame. Although this may work out cheaper in your favour, most freelancers who work in other countries also face a problem with understanding spoken English and European accents. The inability to clearly understand what is being said on an audio file will translate into other errors while typing out the transcript. That being said, there are also plenty of online freelancer platforms which will help finding a more cost-efficient transcriptionist easier. If you decide to go ahead with one, it's better to begin with a small assignment that enables you to check his or her skills.
Outsourcing locally: Outsourcing any work to a local agency has so many advantages. You don't have to worry about any 'accent problems' and it's easier to get in touch with the agency directly for just about anything. In fact, this also enables the agency to serve you better and much more promptly! Google any location specific keywords, check the newspaper for local listings or scan the phone directory. You'll be certain to come across a few agencies who can understand your industry and requirements well.