A transcriptionist's job doesn't always start off as an easy one and like all other professions in the world; it takes loads of practice, dedication and hard work to actually become an ace transcriptionist. But what most self-help forums don't tell you is that in order to become a highly skilled transcriptionist, you also need to work smart. As a reputable transcription agency, we've gathered a wealth of information along the way and it's this experience that has helped our transcriptionists deliver the highest standards each time.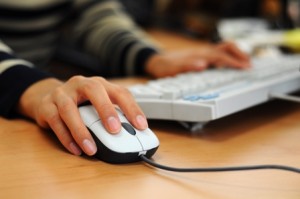 So, irrespective of whether you are just starting out, have a few projects under your belt or a veteran-
we hope that these tips will help make a difference in the way you work:
    Everybody has to start somewhere and during your years as a beginner, having multiple projects of a shorter duration on your resume is much more impressive than having just a handful of projects of a longer duration. Put simply it is better to have experience of different speakers on a variety of subjects. Whether you would prefer to be experienced in general transcription in different areas or specialise in one or two niche areas e.g. legal and medical, is a decision you need to make. What's more important is that you have adequate knowledge about the subject matter you transcribe and also carry out relevant searches online to find the correct information.
    Ask any agency about the top two skills needed to become a great transcriptionist and 'speed' will without doubt be one and the other is accuracy. Yes, clients may want a transcript to be delivered in the space of an hour or two but which do you feel is better- delivering a highly flawed transcript and meeting the deadline or asking for an extension on the time and submitting a quality transcript? So, yes, if an impressive resume, good feedback and more work is what you want, then aim for accuracy and not speed. If you feel that a deadline is simply impossible to meet for example if the audio quality is poor or there are many participants, don't hesitate to ask for an extension from the client as long as it's fair and justified.
    Staying updated and keeping abreast of the latest developments in the field of transcription and of course, in your niche areas is very important.You'll find plenty of great online forums which provide a good meeting ground for transcriptionists from all over the world and of course, for an exchangeof new ideas as well. Invest in the right books which you can refer to anytime you need to look up an abbreviation, understand a certain term used or simply to refer to.
    Many transcriptionists hesitate to invest in a pair of good quality head-phones and even in reliable transcription software. Yes, getting a good cheap deal online may make you smile now, but it most likely will not help you work efficiently.The quickest way to make a good decision you won't regret in both cases is to talk to other transcriptionists and to do your bit of product review research as well. It's likely that you will find conflicting reviews on the internet and that's why you need to take time to do your reading thoroughly. But, in the end you'll find that your efforts will pay off and let's face it – you won't be spending money unnecessarily either!
     More tips coming your way next week!