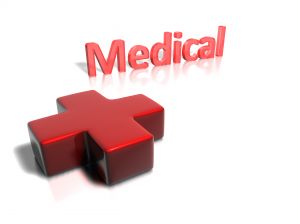 Just like any other career, the role of a transcriptionist is both a challenging one as well as an interesting one. It is in fact the ideal job for someone who wants to work from home and earn a good pay on the side, making this the preferred career for students and new mothers. What are the characteristics that you need to become a medical transcriptionist?
A basic understanding of medical terminology is a must. Audio files that need to be transcribed may sometimes be inaudible or certain words may be mispronounced. If a transcriptionist is aware of the correct term, it lends more credibility to the transcript itself.
Knowing your way with technology is important. For example, you must be aware of how to work with a computer, how to use a word document or other software as well as any other technology that your firm uses. Usually these topics are covered in the course that you enrol for but if you aren't a big fan of technology, remember that practice does make perfect.
Besides, getting comfortable with different software, it's also vital to spruce up your typing skills. A transcriptionist needs to listen to an audio file and type what she is hearing at the same time. Although most clients take the time to dictate slowly and clearly while creating the audio file, you may also need to transcribe files where the speed of diction is faster. And that's when your typing skills come to the rescue!
Deadlines aren't just for corporates; even transcriptionists need to meet deadlines on a daily basis. Meeting deadlines on time is not just good for your record but you're also likely to be assigned more work then.
A serious love for language and sound grammatical & punctuation skills are a must. Remember that a transcript should help a client understand the subject matter in a minute. If a transcript is filled with errors, it's not just unprofessional but it also makes for bad reading. In case you prefer to have your text checked for errors, there is plenty of good software available online which do a decent job.
EQ Trans is a quality transcriptionist agency which caters to clients all across the UK. Send us your resume if you would like to become a part of our team!