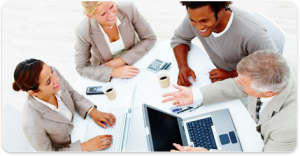 Focus group interviews are an extremely helpful tool adopted by market research agencies all over the world. While the data that such group discussions give is often invaluable, sometimes such interviews could also lead to mayhem and add to the general confusion. Here we list down some useful tips which can help you get the best out of every focus group interview you host:
Choose the right moderator for conducting any focus group interview. 

The role of a moderator should not just be about getting the best possible responses from participants, but he should also be able to keep the participants focused on the topic without going astray. Using appropriate external stimuli, ensuring smooth flow of conversation and even hiring the right participants are all part of a moderator's job.

The success of a focus group interview depends on the kind of people who are asked to be a part of the discussion.
Besides ensuring that the participants are ideal for the discussion, it may make sense to either keep aside time exclusively for hiring the right participants or to get professional help in this regard. After all, no client wants to waste money on a focus group interview that does not yield any positive results.
Although prior knowledge about the topic to be discussed or even about the product itself may be useful and enable a better 

group discussion among the participants, it should not be a pre-requisite with regard to participant selection. So don't worry about 

having to deal with a mixed group because a good moderator will be able to draw out opinions and thoughts in an effective and 

productive manner.

For a focus group interview to be judged as successful, it is important that the client stay aware of latest developments and 

proceedings while the discussions are taking place. That not only cuts down any wastage of time in getting the desired results 

but it also makes room for any last minute changes to the entire interview process too.

A moderator should ensure that a full report is handed to the client within a maximum of 6 days from the day that the focus group 

interview is conducted. It is important that the report that is eventually given to the client is an unbiased and honest one with an accurate 

analysis made of the observations as well.