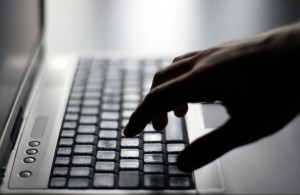 It's no secret that a crystal clear audio recording is the main ingredient behind an error free transcript. Don't forget that the transcriptionist, who is transcribing your audio recording, may or may not be well-versed with the subject matter. While most transcriptionists are able to proof-read their own transcripts and make the necessary corrections, a clear recording enables them to understand what is being said and type faster. An audible audio file goes a long way in reducing the stress that most transcriptionists feel while they work.
If you can, try to record an audio of interviews or discussions in a room which does not have any echo. It helps if you can give a mic to the people who are part of the interview or discussion as it helps to ensure that each word is spoken clearly. Make sure that the conversation from both sides is spoken slowly with a pause wherever necessary, so that your transcriptionist will put a comma or a full-stop accordingly while typing. Although most transcription software available can transcribe a wide number of audio formats, it helps to record your audio files in an MP3 format all the time. You'll find quite a few good recording devices online or even at your local electronics retailer. Don't forget to take a minimum of two back-ups of all your audio files so that you won't have to worry about losing any important data.
While choosing a transcription agency, go for one that encourages clients to sign a Non-Disclosure agreement and an agency that you can trust. A reputed transcription agency will keep all your data confidential and in some cases, may even erase the audio files for you from their system once they have all been transcribed. You could also hand the transcriptionist some guidance material about the subject matter of your files so that she can familiarise herself with the audio content. More importantly, choose an agency like EQ Transcription Services that is well-known for its quick turnaround time!