First, let's take a look at the term itself. Earning a PhD is anything but a piece of cake simply because of the number of years involved in gaining true mastery over a chosen subject. So how does one become a master in a chosen area of study? It involves a great amount of research by reading suggested reference materials, conducting interviews, group discussions etc as well as by talking and seeking the professional advice of supervisors who you will be assigned to. Earning a PhD takes a minimum of two years and more, at the end of which you will be required to hand in your thesis.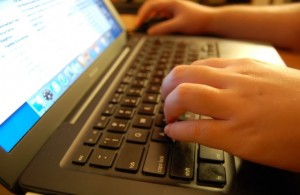 As you can imagine, in order to hand in an impressive thesis, you would need plenty of material to act as the main base of your research. It is not unusual for most PhD scholars to record one on one research interviews, group discussions, seminars or for them to gather other such verbal data for further analysis later. Unlike interviews or focus group interviews which are short and which often involve breaks or periods of rest, research interviews can go on for long hours at a stretch. Sometimes, scholars may also interview different people on the same subject area of research or may alternatively ask a number of questions on various topics to just a handful of subjects. Whichever way you look at it, it's still a vast amount of data which needs to be assimilated, understood and then analysed.
Going through each and every tape recording in order to filter the actual information you need is a highly tedious job which could leave you frustrated and consume more time as well. But on the other hand, if you were to have ready to read transcripts on your desk instead, you'd be in a better position to work smart. Need any more reasons about why even scholars could use a bit of help from a transcription agency? Next week, we'll look at what you need to do to get the perfect audio recording and hence the perfect transcript!