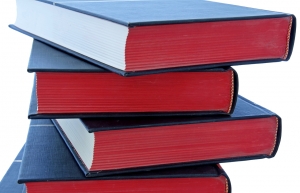 Just like professionals in other fields sometimes rely on handy reference books whenever they need to look up something important, there's plenty of good material available for transcriptionists who need expert help with audio transcription. We take a look at some reference material that should ideally be kept within reach :
Drug or Pharmaceutical Reference books: If your agency handles medical transcriptions on a regular basis, it makes sense to invest in a few medical product books which give you the latest information on commonly used medicines, diseases, common prescriptions, brand names, dosages, pronunciations and dosage forms. In fact, some books also come with a CD which is loaded with other features such as medical term audio pronunciations, quick cross reference files, easy search options and even a keyword index. This can be really handy if certain medical terms in a recording are barely audible.
Guide on Medical Abbreviations: A good book on medical acronyms and abbreviations which features terms from various medical specialities, in-depth explanation about symbols and slangs as well as the latest medical terms is a must-have for a transcriptionist. Many of these guides also come with a ready to use CD containing the same information as in the book.
An AAMT Book of Style: This book is believed to set the highest standards for medical transcriptionists and goes a long way in giving guidance on various points such as grammar, punctuation, style, usage and even editing. The latest edition is supposed to be even handier as it is has been enhanced for quick reference purposes with different examples and hints added. Transcriptionists will also find the new style and format easier on the eye while turning the pages.
Dictionaries: Just as clients are keen on transcripts that have been transcribed perfectly, they are also keen on transcripts that are error free.
Investing in at least one medical dictionary like Stedman's and a Standard English Language dictionary will help ensure that your transcripts are free from typos. Besides, other than updates to the existing available versions, most of the terms found in them have been in use for long and will continue to be so. If you feel you could do with a bit of help while editing your transcript for other clients who are not in the medical industry, a good grammar and punctuation guide usually suffices.
In the next article we take a look at the different types of software available which can help a transcriptionist utilise her time more effectively!