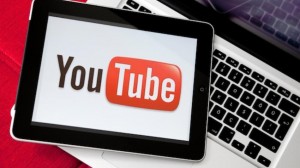 Now that we've looked at different ways to add subtitles or captions to your YouTube videos, let's look at how doing so can actually benefit your customer or target audience to a huge extent. And if you still need a bit of convincing with regard to why you should spend a few minutes thinking up some catchy phrases; then let us remind you that YouTube isn't just a fantastic place to while away a few lazy hours; it is also the second most used search engine today.
It does help your SEO ranking: So how do captions let more people 'find' you online? Simple! Inserting the right keywords in your video helps any search engine 'find' you much more easily. And when more people visit your video, you automatically get a better Google ranking too. This also means that it's best to avoid fluff and insert the right keywords that can help get you more attention online. You'll find plenty of free keyword tools which are quite useful for this.
Reach out to all your viewers: Let's say you have a brand new product that you're eager to share with the world. If your video is 

only accompanied by background music and a voice-over, how would you reach people who don't understand the language, who don't 

have the fastest Internet connection or who are hearing impaired? In all three possible scenarios, text is the best solution. At least you 

can be sure that your viewer didn't miss a word of what you were trying to say.

Make your video look good: Ever wanted to watch a video in a hurry, but couldn't understand what was being said because of the 

accent or thanks to poor wi-fi connectivity? If your video has a serious message to pass on or includes a mix of languages, appropriate 

text connections could make all the difference to a 'messed up' video or a 'stand apart' video. After all, global organizations want to look 

smart in cyber world too.
Confused about whether your video needs subtitles or captions? Subtitles can be found near the bottom of the screen. For instance, if you're watching a foreign movie, you'll find an 'Add Subtitles' option in the main menu, which allows you to choose which language you prefer to view the text in. Captions are usually used when there are two or more people talking together in the same video and it helps the audience relate a specific dialogue to a specific person. So whether adding subtitles or captions can benefit you really depends on the content of your video and your target audience!