Verbatim Transcripts simply refer to a transcript in which a transcriptionist types every word heard exactly as it is spoken, without making any further changes or revisions to it. Therefore it is crucial the microphone for recording is placed closest to the speaker, preferably in a room with good acoustics, in a quiet environment where there is no background noise and also preferably no interruption to the interview.
These kind of transcripts are the most common ones that clients prefer and since every word or utterance is typed out just as it sounds, this is the perfect transcript format to use in court depositions or hearings. In addition to the words, verbatim transcripts also take other factors such as background sounds into consideration during the transcribing process. If the audio file being transcribed is for a court hearing, then even minor sounds which may have been left out of a transcript otherwise become important. For instance, the sound of a door opening and sound of footsteps across the floor also becomes important in such cases.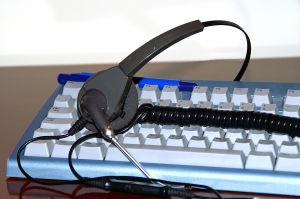 One of the first important things you need to be clear about when asking your transcription agency for a verbatim transcript is to let them know if each and every word and sound needs to be mentioned as such in the final transcript copy. There may be a few important sounds which you would want to feature in the transcript as well as other unimportant ones which will not be missed if they are left out. It's advisable to give the agency some written guidelines for a set of audio files or for each audio file as per your requirements, so that it makes a transcriptionist's job easier. In that way, they won't waste time on the little bits that don't need to be transcribed and can focus on the other parts instead.
Secondly, it can also be difficult for a transcriptionist to listen to multiple speakers at talking over each other at the same time can be impossible to hear and transcribe everything verbatim. So as a client, if the information you are working with is crucial, one of the best ways to ensure that you don't miss out on getting each word spoken by all the speakers is to use more than one recorder while recording the interview or questioning.  Yes, it does require more effort on your part but it will be worth it in the end. Just remember to ensure that any recording does not take part in a room with an echo and that the recorder itself is held at a short distance away from the speaker's mouth. This way, the spoken sentences will be much more audible on playback.
Verbatim transcripts can be a very handy tool especially when it comes to any legal or law enforcement concern. Give us a call today and we will transcribe any important audio files with a fast turnaround time for you!