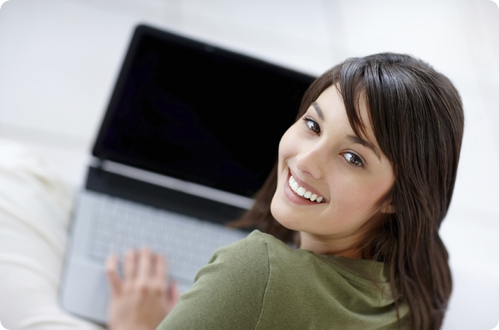 If you enjoy interacting with clients but don't want a career in marketing or sales, working as a transcriptionist may be the perfect job for you. In fact, hundreds of college students, full-time professionals and stay at home mums are now switching over to this interesting career path because of the number of benefits it offers. Here's a sneak-peek at how you stand to benefit while working on transcripts:
Flexible working hours: Unlike a full-time job which isn't likely to give you much time for other interests, you get to decide how many hours you want to work for each day. Not surprisingly, college students and professionals looking for a part time job are just the sort of people transcription agencies love to hire. Besides asking you to sign a contract, agencies can allot you work depending on your preferred schedule and availability of projects while you get to pocket regular payment as well. In fact, you'll have more luck landing the right projects through an agency than by freelancing on your own.
Face the Challenges: Transcription isn't just about typing every word you hear. It also puts your grammatical, analytical, knowledge and language skills to the test. Clients don't just want a transcript with every word typed- they also want error free pages that make sense. Plus, depending on the kind of specifications and guidelines outlined, you'll soon find that no two transcripts can ever be the same. You'll also heighten your concentration skills each time you get typing.
Increase your knowledge: If you're a person who likes to learn new things, transcription is for you then! You'll learn how to work with different software packages, conduct research in a better efficient manner and even figure out how to save time by using keyboard shortcuts and other little tips that most people aren't even aware of. If you choose to work on medical transcripts, you'll also learn different medical terms and abbreviations that medical professionals use on a daily basis.
Minimum Investment: Unlike other jobs which may require you to invest considerable amount of money in purchasing equipment and accessories, as a transcriptionist your needs are minimal. In fact in order to save more, all you need to do is purchase a Transcription starter kit which is easily available online. It saves you the hassle of making individual purchases besides being inexpensive too.
Working as a transcriptionist may seem challenging at first, but you'll become more efficient at transcribing as you get more practice!