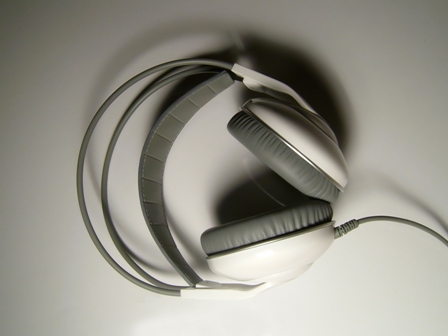 Now that you've picked the right chair to keep yourself comfortable while you're working, let's move on to a few tips on how to choose the right transcription headphones as well. Although it's important to select a set of headphones which suit your budget and are comfortable to wear, don't forget that in all likelihood, you will also be using your headphones for many hours together at a time. It makes sense then, to opt for one which is recommended by a credited agency or which has good customer reviews.
The type of headphone you invest in largely depends upon the kind of features you actually want your headset to have. Most retailers and online websites allow you to shop for your headset depending upon the kind of station you have or plug type you are looking for. Go for a headset that helps in reducing or eliminating background noise, reducing bass and which offers enhanced sound quality. These kind of headsets give you more freedom especially if you want to work from home even with the family around or from the office.
Most transcription headphones also come with cushioned ear pads that sit properly on your ears without pinching or causing any discomfort. If possible, choose a headset that is lighter in weight as heavy headsets may cause headaches or other physical discomfort. Many brands offer headsets which carry an inbuilt volume control and a stereo/mono switch which make listening to long hours of audio files, a breeze. Earbuds may be inexpensive when compared to a transcription headset, but are very uncomfortable too. Besides offering comparatively lower audio quality, they may also cause ear-ache and other discomfort.
While choosing your transcription headphones, ensure that you purchase them from a reputed site or store and stay clear of headsets that are unbranded or which have a cheap plastic look. Most headphone manufacturers offer an extra pair of ear pads which is very beneficial in the long-term. Don't forget to do a bit of reading and to carefully check the manufacturer's product specifications, which will give you a better idea about the quality and additional features of the product itself.