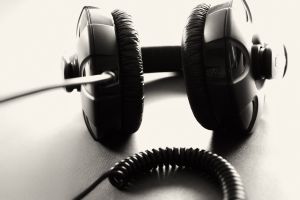 In order to transcribe an audio file effectively, a transcriptionist requires the aid of different transcription equipments. These equipments not only help in completing the work assigned in an effective manner but also reduce the time spent in transcribing an audio file which in turn, cuts down factual and grammatical errors.
Foot Pedals
Transcriptionists are not only expected to have fast typing skills but they have the additional task of listening to an audio file and simultaneously typing what they hear at the same time. One such equipment which helps increase the productivity of a transcriptionist is the 'Foot Pedal'. A Foot Pedal enables a transcriptionist to control the audio recording by rewinding, slowing down, speeding up, fast forwarding or stopping the playback. All Foot Pedals meant for speech transcription purposes can be directly connected to a computer through a USB port.
There are plenty of good Foot Pedal models which can be purchased online and which offer additional pedals or enhanced configuration options as well. An important point to bear in mind while choosing a model, is to ensure that it is fully compatible with the digital transcription software already installed in your computer. Well-known brands such as Philips, Sony and Olympus are quite popular with transcriptionists. Investing in a Foot Pedal holder is a good decision because it helps to secure your Foot Pedal in place. It gives you better control over the functions and doesn't slip out of your grip irrespective of whether the Pedal itself is placed on a tiled floor or a carpeted one.
Headsets
For an error free transcription, you need a pair of headphones that are comfortable, have a high clarity level and which are easy to use. Headsets come with a variety of plug types such as:
USB Plug
Stereo 3.5mm plug
3.5 mm straight plug
3.5 mm right angle plug
DIN plug
Dictaphone Twin Pin Plug
Choose a headset which has a minimum 10' cord as well as a clothing cord clip. Many headsets offer a digital volume control which enhances sound clarity and also have ergonomically designed ear plugs that fit perfectly.
In the second part of the article, we take a look at the ideal reference materials every transcriptionist should have by their side as well as different software which make perfect transcriptions a reality!