U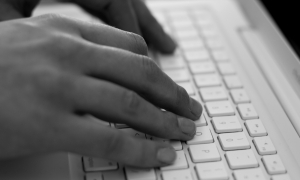 ploading videos online and then creating captions for each video segment by segment may not be everybody's cup of tea. After all, desktop applications and other software are still a favorite with many Internet users today and if you'd still prefer to add captions by yourself by using reputed applications, then we've got reviews on two such software for you here :
Subtitle Workshop: This is probably the only caption editing software you will ever really need because it comes with a host of features that are quite impressive and best of all; its free! With regard to reading and writing new captions; you'll find that this software can edit both time and frame based subtitles and supports a wide range of 56 formats in total. If you prefer to load your files in a plain text editor, you can do so here. Want to make sure that certain portions of your subtitles stand out? Then use the bold/italics/underline editing options which ensure that your target audience will not miss a single word.  This highly user friendly software allows you to create shortcuts, supports over 35 languages and allows you to switch the video preview option on and off. Plus, you'll also enjoy previewing your edited videos and customizing the colors as well so that your end product is as perfect as you want it to be. Overall, this software works really well and doesn't show any lag in speed either which indirectly ensures that you don't waste too much time making any actual edits.
MovieCaptioner: This software is available for both Windows and Mac OS systems. You won't have to scratch your head over how to use this software because the site has a free well-explained demo on the many features of MovieCaptioner which can be downloaded as well. This software is ideal for those who want to add captions to full- length movies although you can also add subtitles to short videos or clips which can be uploaded to YouTube.  You can also view them on your iPhone or burn a DVD of your edited video as well as this software lets you import a wide range of caption formats without disrupting the time code either. If you have quite a few videos which need to be edited frequently, investing in this software may be a good decision as quite a few famous showbiz names prefer to turn to this software for all their captioning requirements!