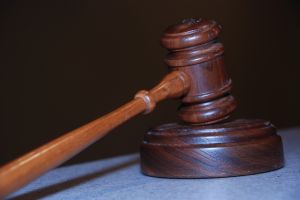 Do you enjoy typing at a fast pace and do you have basic knowledge of legal terms that are used by attorneys and courts? If yes, then becoming a legal transcriptionist may be the right career path for you. Legal transcriptions are now becoming quite popular among attorneys as outsourcing not only lowers overall manpower costs involved but also reassures a client that he will receive the typed transcript faster too.
Legal transcriptions involve listening to a dictation (which is usually in the form of a digital audio file), made by an attorney and then typing them into a word document. Legal transcriptions are often used in courts and transcriptionists may be required to listen to witness testimonies, interrogations, court hearings, pleadings or even a petition as dictated by a lawyer, which then need to be transcribed into a legal record. The document then needs to be proof-read for mistakes and edited according to the clients preferred style.
Although, one does not actually require formal training in order to become a legal transcriptionist, a basic knowledge of legal terminology, good grammatical skills as well as the ability to proof read a document thoroughly are all valuable skills. In addition, since it is a legal document that is being transcribed, using information correctly from the appendix, roots, prefix and suffix sections from legal reference texts is also very important. One must remember that since the transcript itself is likely to be used in a court of law, every word that is written and in particular every legal term that is mentioned needs to be accurate. Producing 100% error free transcripts requires plenty of patience, time and experience besides the ability to comprehend what is being said irrespective of the speaker's tone and pronunciation.
EQ Trans has just the solution today for all your transcription needs. Get in touch with us to find out how we can help you save money and time today!