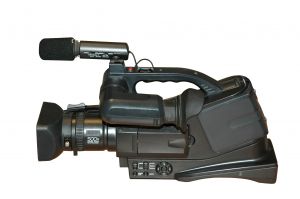 You've heard about transcribing audio files and have probably used our services at one time or the other as well. But is it possible to transcribe videos and why is it advised to do so? Yes, videos can be transcribed easily and it makes sense to do so especially when you have a video with important content on your hands. For example, a video of a focus group discussion, a live interview or even of a conference are understood better when the respective transcripts have been made.
Creating a video transcript involves the same process as transcribing an audio file. Our transcriptionists listen carefully to the video while watching it at the same time, and transcribe the file simultaneously. In fact, video transcribing often takes longer because the same video may be watched a few times just to ensure that each word has been typed out correctly. In addition, on your request, we can also add time codes, subtitles, captions and time stamping so that you are also aware of the exact moment when a particular word or sentence was spoken.
Consider the advantages of video transcripts:
It makes understanding the actual content of the video better and more accurate.
Transcripts also make a great alternative especially in cases where the video sound is not audible enough.
The text used in videos can be more easily found by search engines, especially if you plan to upload the video on your official site.
Video transcripts are a great marketing tool as they lead visitors straight to your site. In fact it's awesome for SEP purposes.
The video transcript can be analysed further depending on the content and can also be used to make better decisions.
Use the video transcript content directly to enhance brochures, blog articles or any other marketing material.
EQ Trans is just a call away from solving all your transcription requirements. Get in touch with us today to find out more about our video transcription services.